Robert L. Cummings, CEO & Managing Principal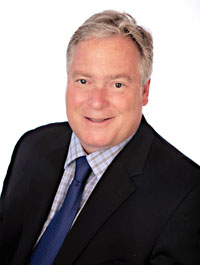 Bob founded American Benefits Group in 1986 and has led the company's growth as a best of breed national employee benefits administrator. A recognized expert in the field of employee benefits and flexible compensation, he serves on the board of the National Association of Professional Benefits Administrators.
Bob is a founding member of NFP Benefits Partners, one of the nation's leading employee benefits brokerage, consulting and administrative service organizations. As a result of Bob's leadership, American Benefits serves as the Platform Partner for Consumer Reimbursement Account administration for NFP Benefits affiliated firms nationwide.
---
Clodagh Parker, CCA, CCPA - Director of Flexible Compensation Services

Clodagh has worked for American Benefits Group since 2004. A native of Ireland, Clodagh started out working in investment banking, and worked for a short period of time at Nat West Finance in Melbourne, Australia. She received her BA degree from Mount Holyoke College. She is also President of the Northampton Cable Advisory Board (CAB).
---
Richard J. Cahillane VP Sales and Marketing

Richard joined American Benefits in 2012 after a 20+ year career running a family business in Northampton. He brings a wealth of practical experience as a business owner and manager to the HR and risk management challenges faced by our clients. He has focused his insurance career on understanding the complexities of the new PPACA Health Insurance Reform law and Risk Management through Life Insurance products like Long Term Care Insurance, Disability Insurance and Annuities. Richard is a certified insurance agent in MA, CT, VT and CO.
---
---
Janna C. Barcomb, CCA, CCPA – COBRA Department Manager

Janna joined American Benefits Group in 2001. She learned the insurance business from the bottom up and earned the position of Client Services Manager. She is a COBRA Certified Administrator and currently leads the COBRA and Direct Premium Billing services team. Prior to ABG, Janna worked for almost 20 years in community banking bringing with her a wealth of knowledge after holding a variety of positions including Information Systems Technical Administrator at Florence Savings Bank.
---
Ian Michael - IT Director

American Benefits Group acquired Ian in 2009 to help streamline all of our information technology systems. He currently employs state-of-the-art software, allowing us to accommodate virtually any file specification. Ian has trained in both interactive design and software development, and is a technology resource. From building database systems, to helping improve your online experience, Ian is working with our team to bring you the best TPA experience possible.
---